MORINO LODGE MYOKO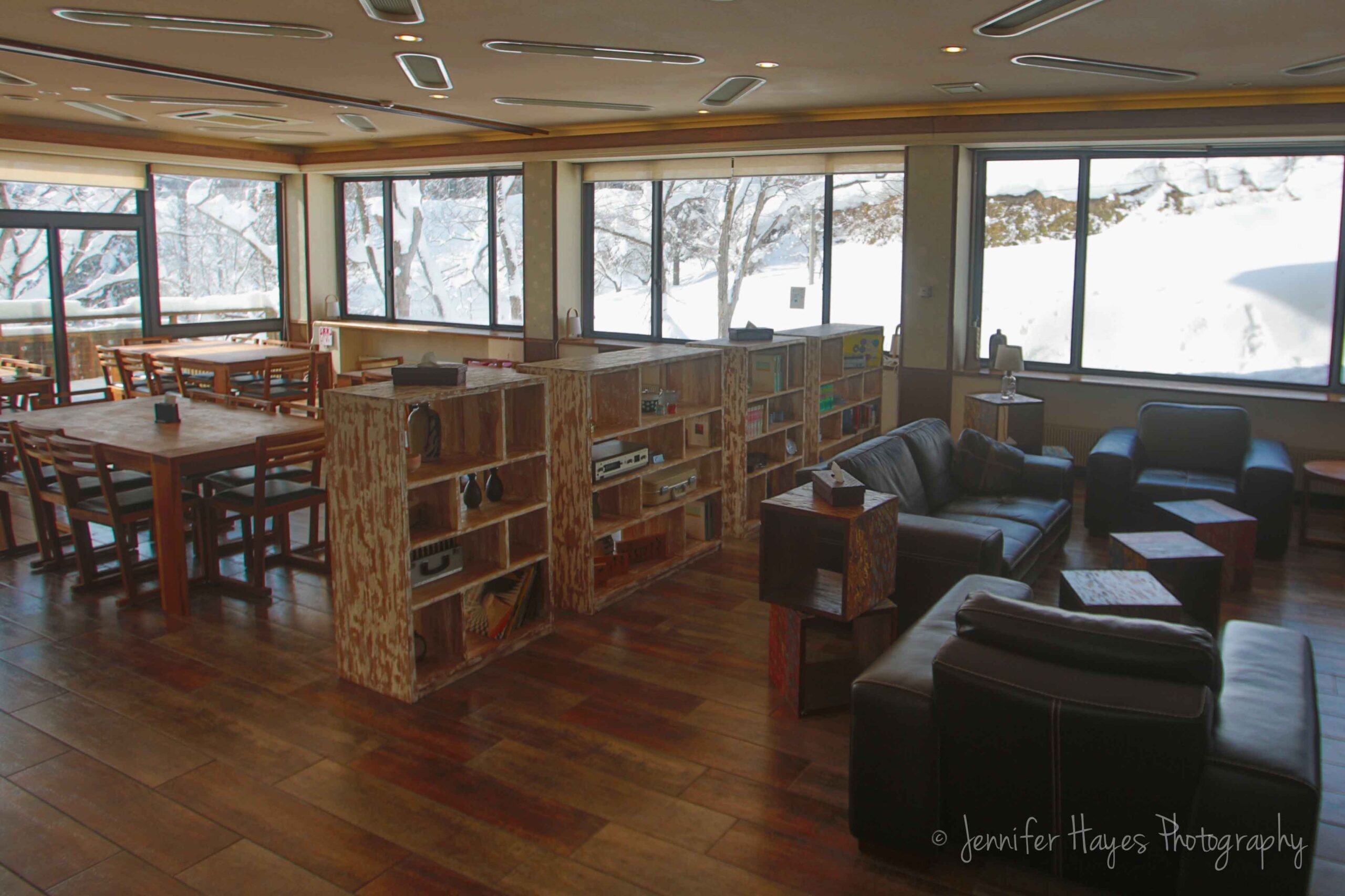 THE LOUNGE
The concept behind the Morino Lodge lounge room was simple; we wanted to make the ideal place for relaxing and hanging out after a big day on the mountain.  A place where customers and staff alike would feel at ease, be able to kick back and make new friends from all over the world. You can also take in the breathtaking scenery of the Myoko valley.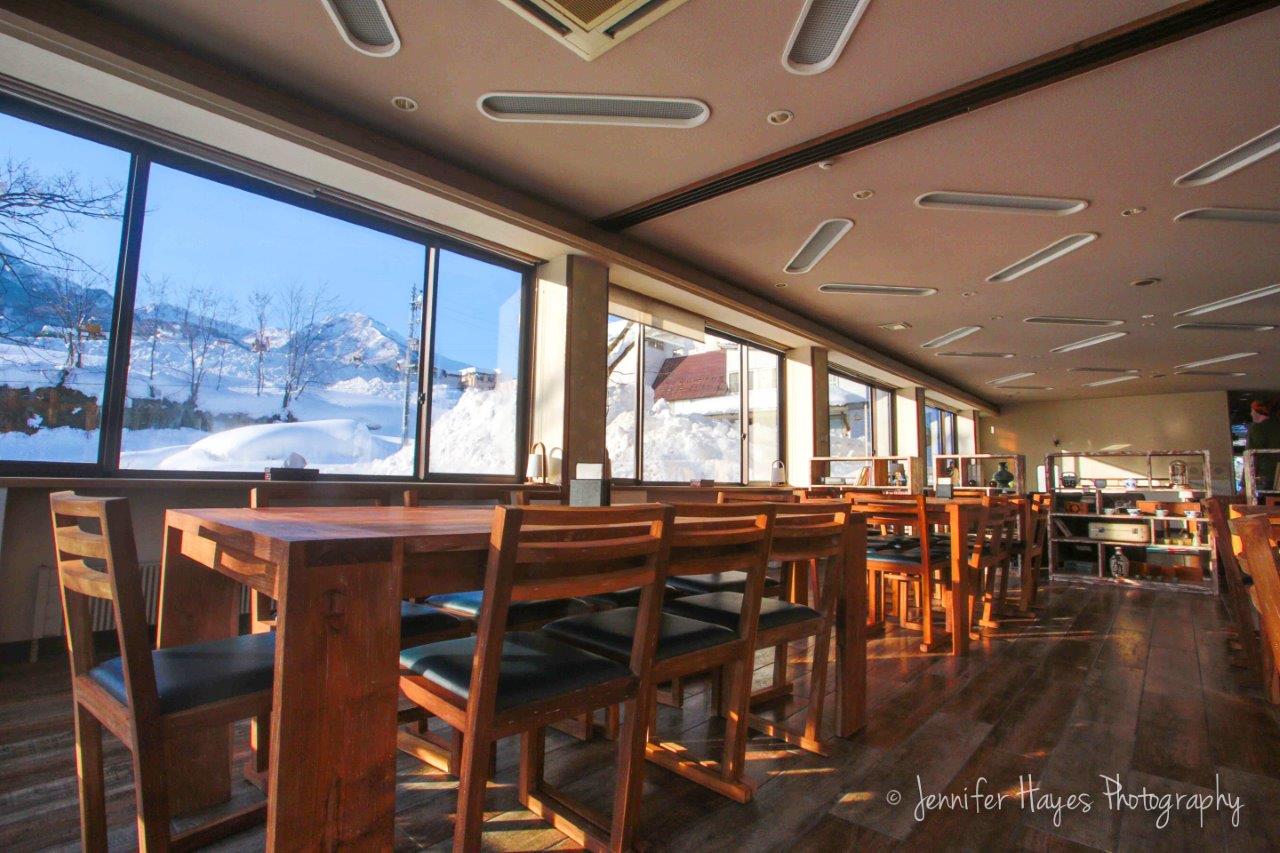 THE DINING AREA
The Dining room serves a continental breakfast every morning. There`s a different hot freshly-made dish every morning. As well, you can help yourselves to cereal, toast, homemade muffins, fresh fruit, coffee, tea, juice, etc.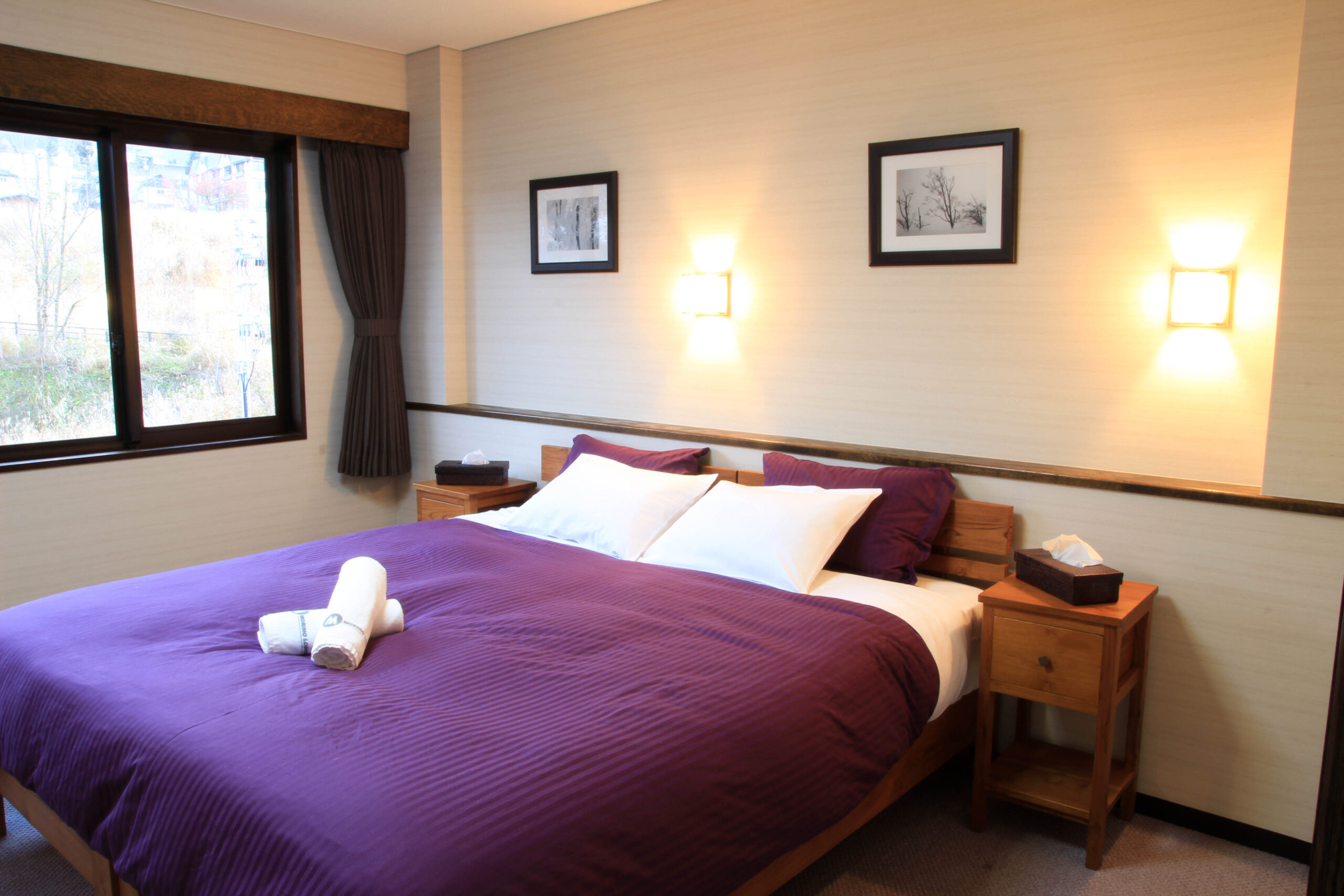 ROOMS
We have the following room types:
-Western Style in doubles, twins & triples
-Japanese/Western Hybrids(Japanese ambiance with Western beds) in doubles, twins & triples
-Japanese/Western adjoining 4 to 5 person rooms(2 rooms being made into one big suite by opening adjoining doors)
-Japanese/Western  Hybrid Family Suite Rooms
-4 Person Dorm Rooms

All rooms are quiet, clean and spacious and come with:
- Suite bathrooms - Some rooms have a bath, shower, sink, & toilet while others have just a sink & toilet (Please be sure to specify your preference)
-Heaters/aircon
-TV with Apple TV(unlimited free movies)
-Mini-fridge
-Amazing views!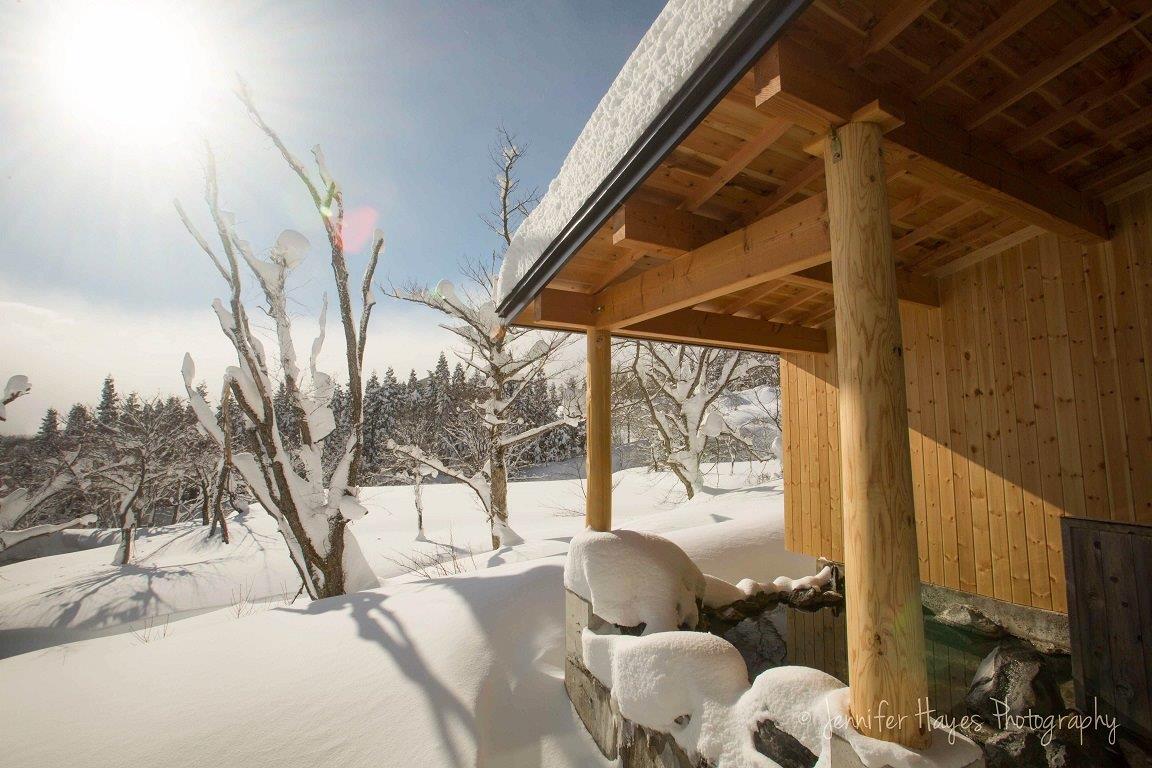 OUR ONSEN
Real iron rich hot spring water heated by the volcanic rocks beneath Myoko-san. The outdoor onsen is set in a beautiful grove of oak and maple with views of the Myoko valley. It's the perfect place to relax and soothe the muscles after a day's skiing.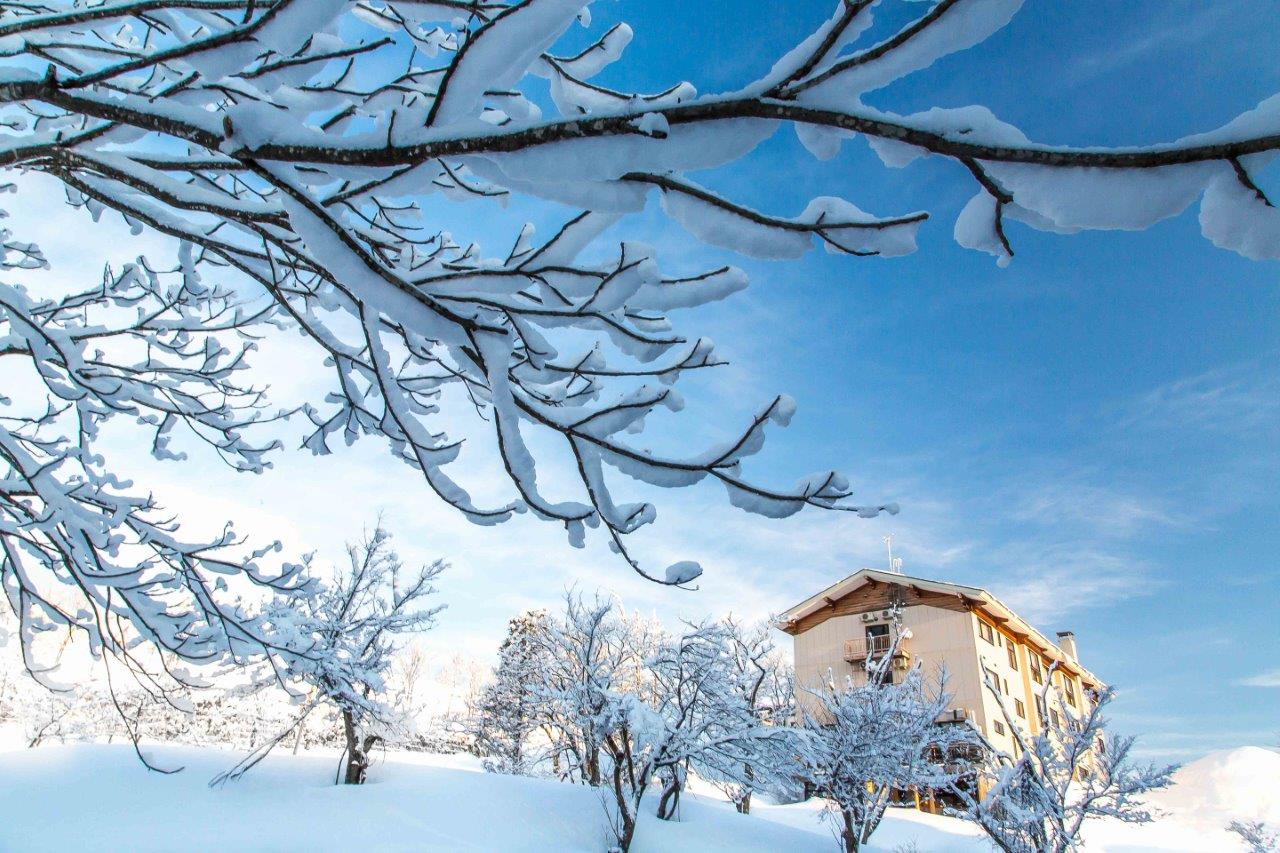 OTHER AMENITIES
-Free wireless internet
-Laundry services
-Drying room
-Waxing & repair room

Furthermore, we can help arrange rentals, lessons, guided tours, pick ups and drop offs from Narita airport, or anything else you need during your stay. And most importantly, with over 15 years of experience in Japan we offer you a wealth of information on anything from where to find the sweetest lines, the best table-top or the perfect beginner's area, or which onsen has the best views, or where to find the best Japanese food or the best pizza! We will help you make the most of your time!
Book this property
TESTIMONIALS
Peter & Liam O'Dwyer
Albury NSW Australia
"If you are looking for convenient, friendly and value for money accommodation in Hakuba it would be hard to go past the Morino Lodge. The management and staff all contribute to a friendly and comfortable stay in one of Japan's must-visit powder destinations. Nothing seems to be too much trouble for the Morino Lodge team, whether its shuttling a group to the supermarket, onsen or bus terminal, making restaurant reservations, brewing the morning espresso, translating Japanese or simply providing daily advice on ski slope and weather prospects. We certainly would have no reservations recommending Morino Lodge to fellow travellers."
Barb and Peter
Victoria, BC
"Thanks for a wonderful ten days of skiing, Japanese culture, delicious new food experiences and such warm, comfortable lodging.  We felt like we were part of an extended family! Great hospitality- we'll tell our friends!"
"Ten days of fabulous hospitality , good advice, great tips.  Better than a 5 star hotel… this is a 5 star experience!  Thanks for a brilliant introduction to Japan.  Did I mention great coffee? And those shopping runs!  Thank you!