When it comes to seasons in Hakuba, winter & summer tend to get the bulk of the attention….& for good reason indeed….but if it wasn`t for my obsession with snow-covered mountains & all the fun that entails, Autumn would definitely be a contender for my "favorite time of year in Hakuba" award.
The cool mountain air scented with fall leaves is both relaxing & exhilarating, & a constant reminder that the stresses of city-life are far away & that winter`s thrills are close by. Its the perfect climate for long walks in the low lying valleys & hills or up the towering peaks of the Northern Alps where you`ll pass through technicolor-ed leaves, barren moonscapes & if you`re lucky, dustings of the coming season`s first snow.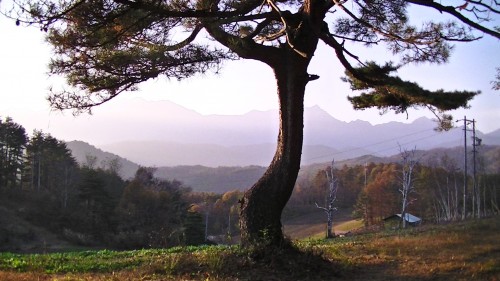 Here`s a random collection of pics from Walks this past week in nearby Sarukura, Miasa & Minekata.