Obon week – A week long holiday in Japan where people traditionally return to their place of birth to visit the graves of ancestors…
…Except for the thousands of people who flock to Hakuba to escape the heat and…PARTY!!
Friends from Tokyo and Guests alike filled the lodge for Obon week. Just down the road from the lodge "Mother" , a four day party commenced at Tsugaike ski resort. Something told me we weren't going to get much sleep this week.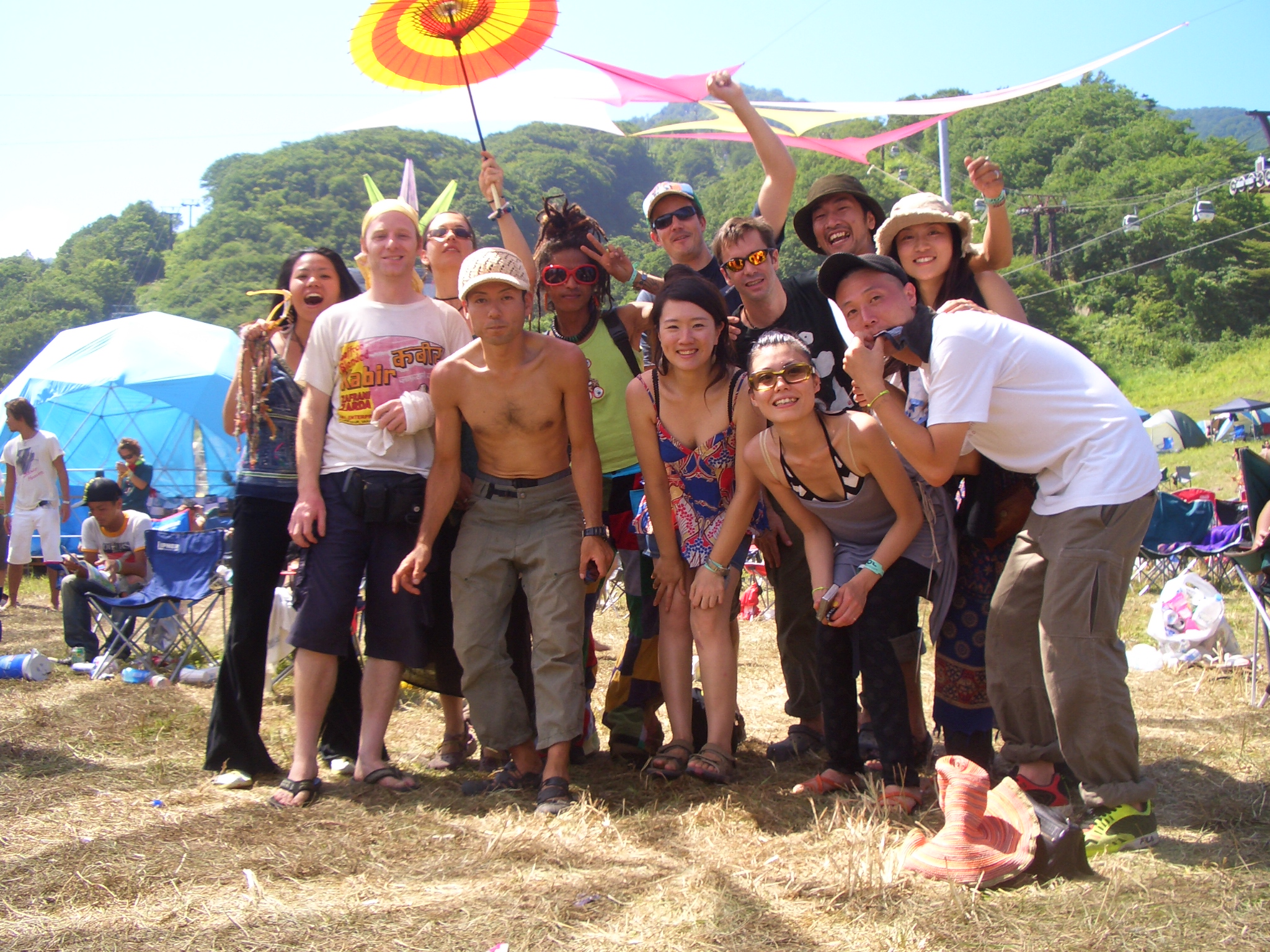 At least we had Aokiko lake to cool down in after.