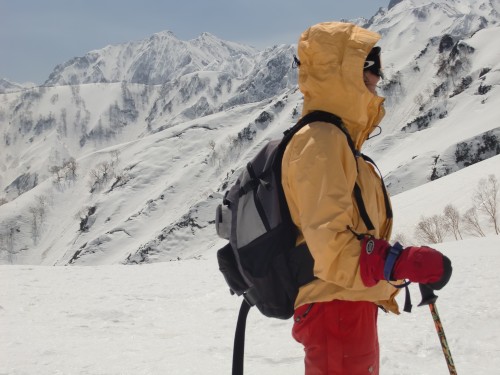 Hakuba`s been having one of the better Springs i can remember with a healthy base remaining and sunshine galore….& at just the right temperature to keep the snow from getting too slushy.
Up until a few days ago we still had full coverage right to the bottom of Happo & now there`s still lots of fun to be had on the top two thirds of the resorts. So if you`re into a carve or jib session on the piste, Happo, 47/Goryu & Tsugaike are all open through May 5th.
Check out Happo`s live webcams.
Unfortunately the Happo Park has closed for the season a little earlier than planned. I believe this was a cost-cutting measure brought on by the big drop in business immediately after the Tohoku Earthquake. Fortunately, business at the resorts has bounced back as it becomes clear that Hakuba was unaffected by the disaster. The 47 park is still open….and its a good one too.
And complimenting the on-piste action, there`s still great skiing to be had in the backcountry. Yesterday we had a visit from Erick & Kayoko –  friends & former Wadano Lodge managers – and took advantage of a stunning day with a long hike off the top of Happo. Even after 11 seasons here these mountains never fail to blow me away…….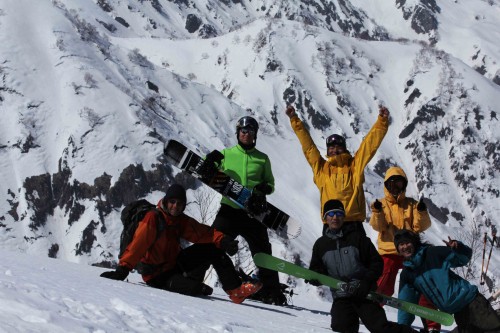 After a looooong descent down a perfect & untouched bowl, looking back at at literally dozens of similar untouched chutes & bowls i thought to myself "there isn`t a single bowl in my former home resort of Whistler that can touch anyone of these."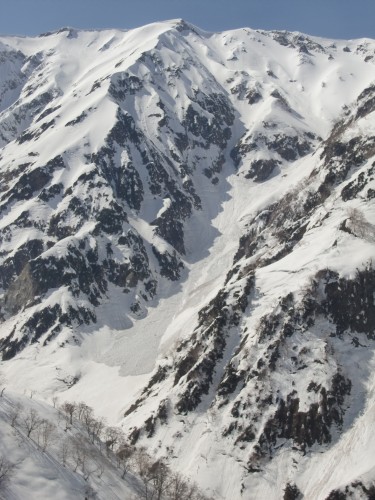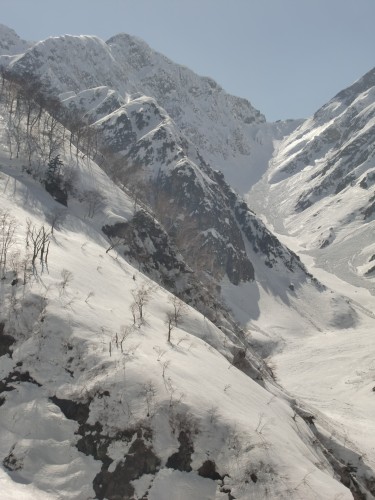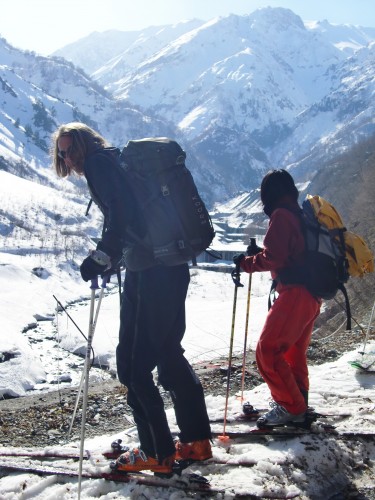 Hakuba….What a place!