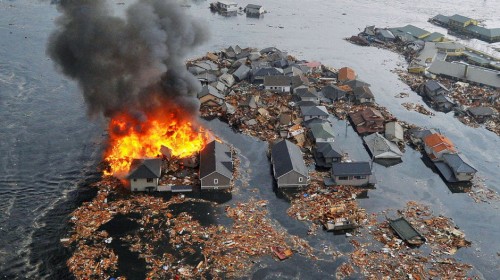 It`s hard to believe that a month has already passed since the the devastating earthquake & Tsunami struck the North East region of Japan.  The pictures & videos that swarmed every media outlet on the planet were horrific and continue to shock us today.  And the hardship of those worse-affected is by no means over and the clean up & recovery will be a long & trying one indeed.
Add to this the ongoing troubles at the Fukushima Daiichi Nuclear power plant and the near hysterical response of the international press & you can certainly say it was a strange and somewhat melancholy end to the otherwise fantastic ski season that`s currently winding down.
On the other hand, we`ve been amazed at the outpouring of kindness and concern from family, friends & former guests of Morino, and the ski/snowboard community in general. All the emails, facebook posts, phone calls, etc. have been deeply appreciated & have reaffirmed our love for what we do……..provide a great place for great people from all over the world to come together and play in some of the best ski conditions on the planet!
Lots of you have been asking about the situation in Hakuba and now that the fog of  disbelief has lifted and a little clarity has returned its a good time to share with you all the view of it all from Hakuba.
Was Hakuba affected by the earthquake?
We felt the big one & a few of the aftershocks here in Hakuba but very lightly. Anyone who has lived in Tokyo for an extended period is accustomed to small earthquakes so none of us suspected anything major had occurred. It wasn`t until Jen was alerted via twitter that we realized the severity of what had happened up near Sendai.
As per the Fukushima reactor crisis, Hakuba has escaped any consequences of that too. We`re located a comfortable distance from there & furthermore have the prevailing winds and mountains protecting us. This is backed up by the hourly radiation reports coming out of cities around Nagano prefecture. Hakuba`s levels for air & water haven`t changed at all since before the crisis.
Likewise no issues with food, vegetables or dairy products here……& the grocery stores are stocked as usual with an abundance of all the usual stuff.
Hakuba is also on a different power-grid than that served by the troubled reactors, so no black outs or power issues here either.
Some of the resorts here did close down some of their less frequented lifts prematurely but this was more a symbol of solidarity with the rest of Japan.  Likewise residents & businesses are trying to cut down on power usage………but this is just a good thing anyways.
In fact, that only real tangible effect felt in Hakuba was the utter lack of people here for the latter half of March. There was much uncertainty the first week after the crisis hit & people understandably had other things on their minds than powder snow. Even we passed on some epic March conditions to stay home and follow the developments and mourn for Japan.
Things have started to normalize in that respect however with the Japanese market now funneling back for some terrific spring skiing……..& lucky for them we`re having one of the best Aprils i can remember with a good base & lots of sunshine. They certainly deserve some fun!
What was the response in Hakuba?
The Hakuba community was quick to offer help. In the days immediately following the quake several hotels, lodges & businesses sent needed items to the quake & tsunami ravaged north.  Morino & Wadano Lodges sent 2 vans filled with blankets, outerwear, heaters, batteries, & the likes a few days after the quake.
Evergreen Outdoor Center also ran several van loads of supplies and  the Boarding co is driving their company bus full of supplies up North as i write.
A number of hotels & lodges, including Morino & Wadano Lodges, have opened their doors to refugees. The Wadano district has nearly 1000 beds on offer to displaced people. Unfortunately it appears Hakuba is too far from the affected regions and so far Hakuba hasn`t received any formal refugees. This could change in the coming days however. Will keep you posted.
There has also been several fundraising events organized by locals at the likes of the Mominoki Pub, Tracks Bar & 902.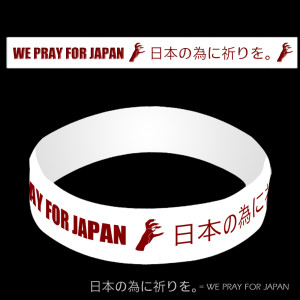 What can i do?
For anyone who`s been to Japan, its hard not to be moved by the kindness & compassion of the people here.  Indeed one of the hi-lights of a trip to Japan is the Japanese people themselves. This kindness is reflected in the fact that when it comes to charity Japan is one of the world leaders.
Japan now finds itself on the "needing help" end of the equation, and any donations, large or small, will not be in vain & their are a number of credible organizations set up to take payments easily.
The Google Crisis Response page is a good place to start & is set up to make payments easy to a number of organizations like the Japanese red Cross, International Medical Corps & Save the Children.
Doctors without Borders have sent some much needed medical personal into ground zero.
Even Lady Gaga is on board with her Lady Gaga Japan Earthquake Relief Wristband & theirs no shortage of others charities big & small.
Do what you can. I know our 2 chefs, Pat & Alanna, have organized a charity dinner back in Oz. These kind of things bring people together & help.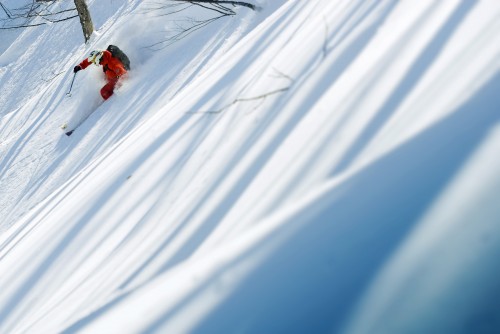 So where does that leave us for next season?
Now that the dust has started to settle and it becomes clear that Hakuba is in a safe location, cool heads are prevailing & bookings for next winter are starting to come in strong as usual. 2010/11 was an awesome season in Japan & we expect 2011/12 to be superb too.
Lets hope for a speedy recovery for Tohoku & Hope to see you back here shredding pow!