This is the first Morino Blog post so I'll make it brief. Quite a few customers were getting lost in the environs of Wadano last season trying to make their way back to the lodge – The reason, no sign!! I didn't have time to make one in the winter but now its the off season the moment had finally arrived. Went round to Mitch's place to see if he had any wood and he just happened to have procured a beautiful solid slab of cedar that very day. Fate was sealed..Thanks Mitch!!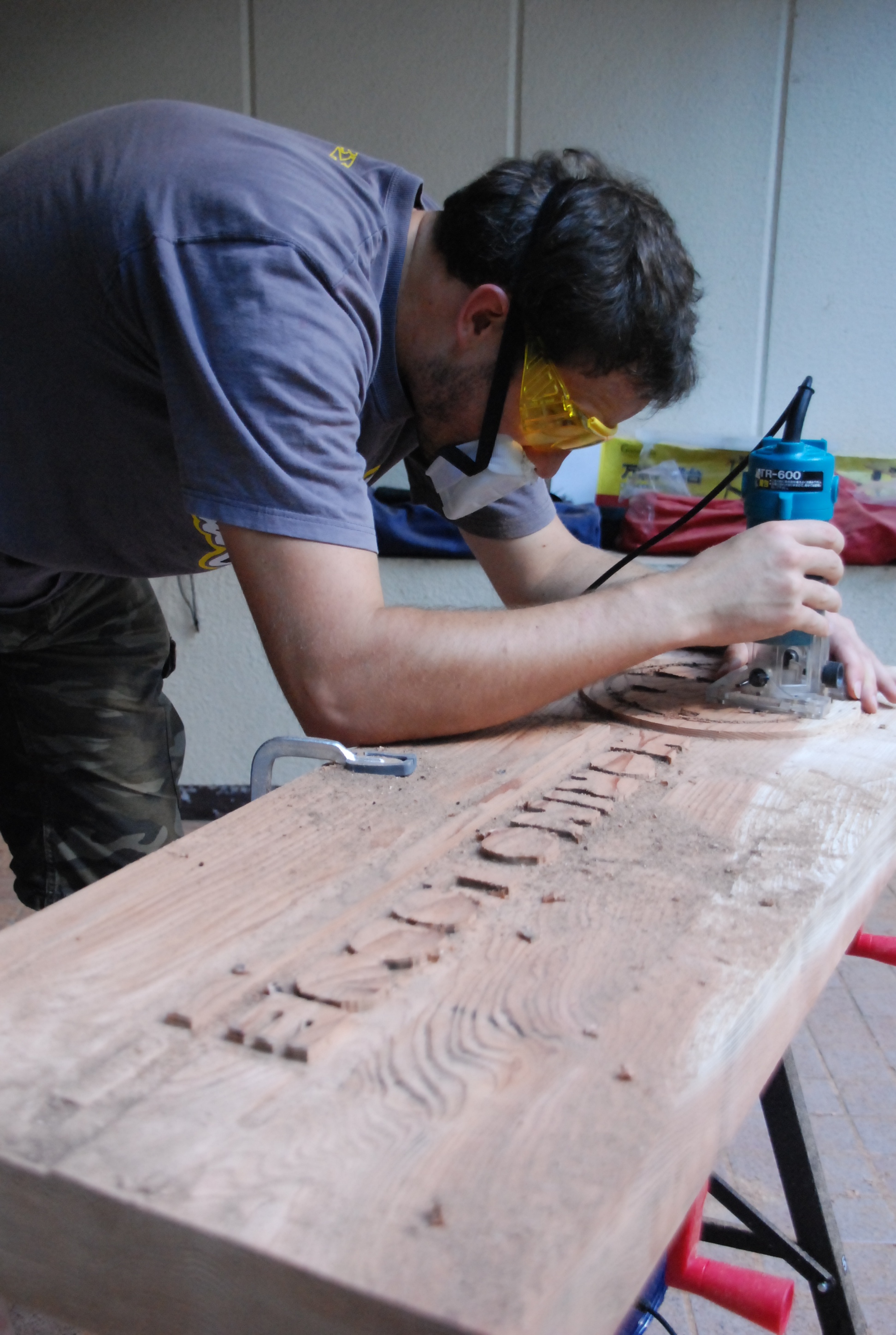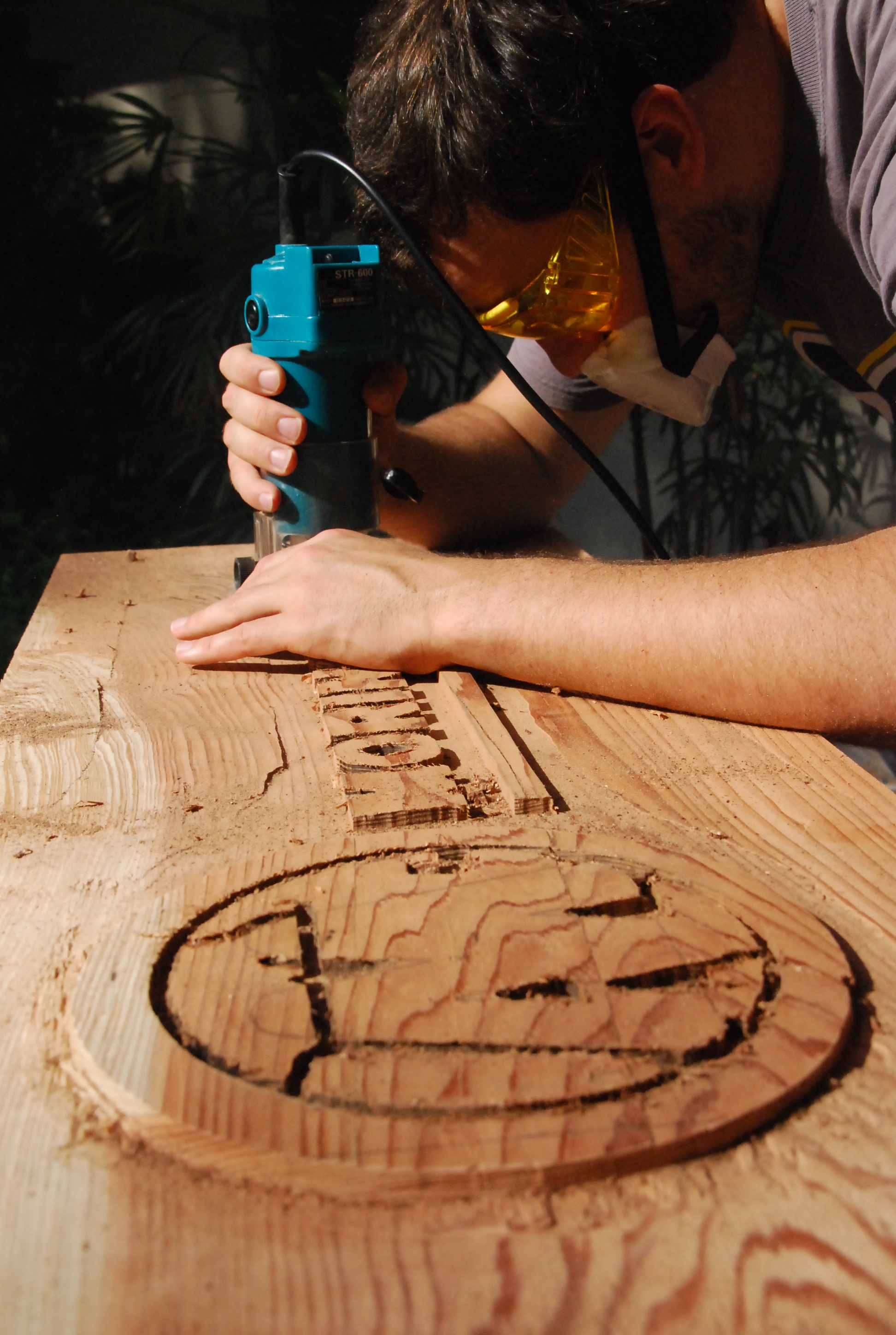 First I planed the wood down, before starting with the router and doing all the niggly bits. Finally I sanded it down…and…voila!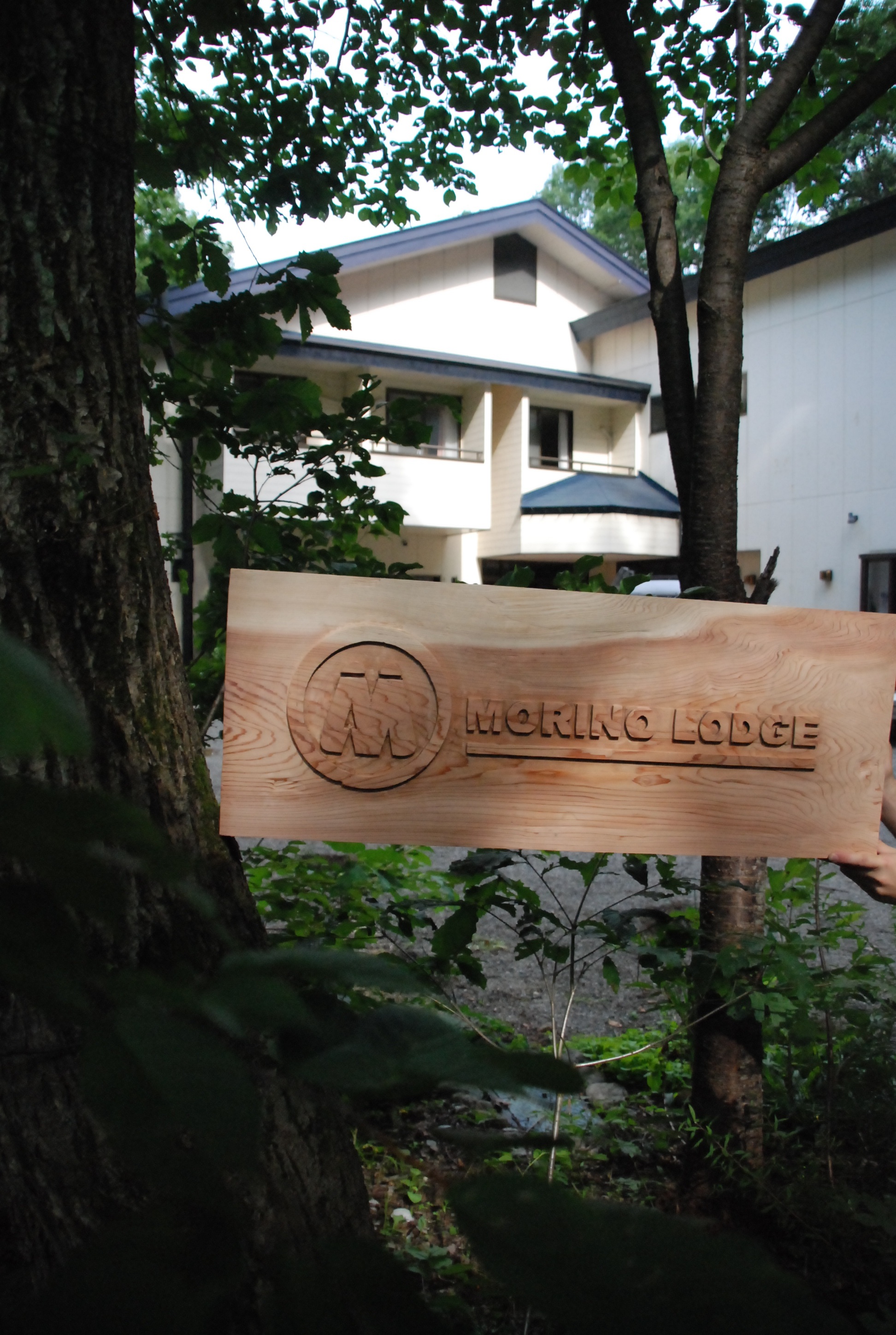 I bought a solar powered spotlight (dubious as to whether it will work or not) and then I'm going to stain the surrounding wood and paint the logo in the same colours as the website logo. We haven't decided where to put it yet. Stuck to a tree will keep it above the snow but might not look too classy whilst sticking legs on it might make it into bulldozer fodder. Either way, hopefully not as many guests will get lost this coming season.