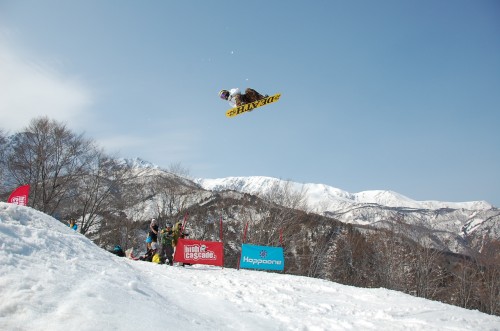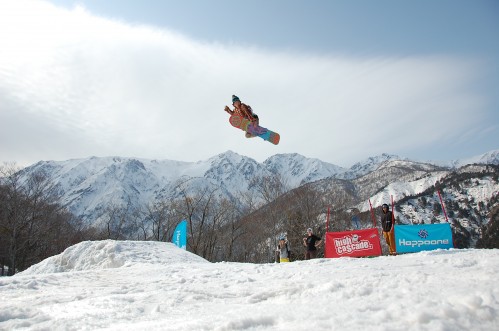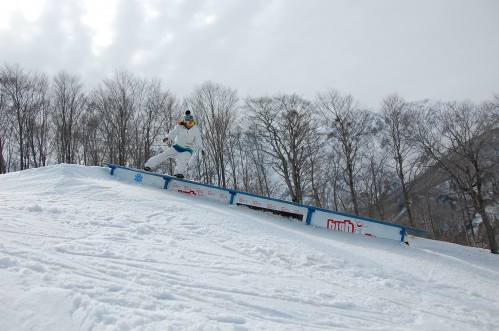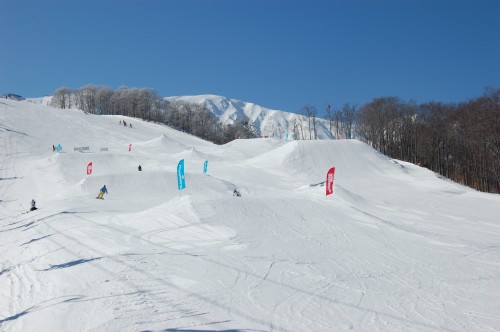 Two years back when Happo announced that the  "High Cascade Snowboard Camp" crew was coming to happo to build and manage a new ski & snowboard park we were obviously very pleased. These guys are some of the best in the business and we knew they`d do it right!
The layout, the shape of the jumps (no nasty kicks or knuckle ball landings), the way they maintenance it (the park closes from noon till 1:00pm each day so the shapers can work their magic), and the location (with the Northern Alps towering to skier`s left this must be one of the prettiest parks in the world), all make for maximal fun and minimal aching of the joints.
Not to mention the close proximity to Morino Lodge means you can be board-sliding your first rail or popping your first method 15 minutes after finishing your cappuccino in the Morino Lounge.
The Park is open for the 2010 season until April 11th (its in use for filming exclusively for Japan`s top pro riders until the 18th – that`ll be fun to watch!).  Fortunately there`s a lot more sun in the forecast this coming week, so some tough decisions lie ahead – go for a hike in the backcountry or session the park?