A rollercoaster of weather in the last few days! 22 degrees C and sunbathing weather on Saturday, 90km/h Typhoon strength winds on Saturday night and dumping snow on Sunday!
Fortunately, regular perusal of the Yahoo Japan zoom radar on through Sunday confirmed that the stiff north westerly was coating the north end of the valley with generous amounts of white gold!
A Cortina stealth mission was called for and the elite squad of Morino staff and guests were deployed. 35cm of fresh lay in await.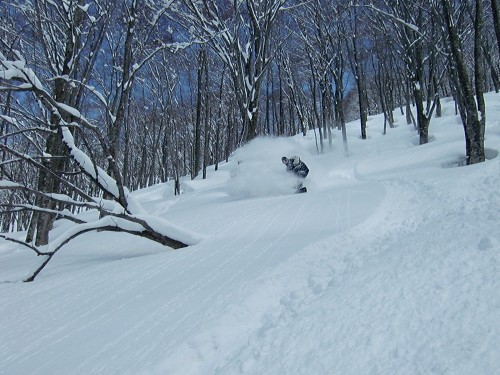 Darren prefers inhaling cold smoke to Tokyo smog.
The Kids were having fun too!